IT ASSET DISPOSITION (ITAD)
ITAD Trend 2022 - Carbon Offset PROJECTS HONG KONG
Reduce risk, cost, and complexity when your IT assets reach end-of-life with our comprehensive suite of IT Asset Disposition (ITAD) solutions. Protect your company by ensuring compliance with environmental and data security regulations and recovering value from your retired assets.
As a computer recycling company in Hong Kong and the APAC region, EcoSage provides Sustainable ITAD service for decommissioning and retiring end-of-life IT equipment. Our solution manages all aspects of the IT life cycle including transportation, testing, refurbishing, data sanitization, and carbon footprint conversion, clients can receive the maximum return and carbon offset in exchange for their end-of-life equipment, and contributes to a Carbon Offset Hong Kong future.
Looking for an ITAD and Carbon Offset partner?


"Carbon Neutral" ITAD
By partnering with EcoSage, sustainability will always be an integral part of ITAD solution, we offer services in accordance with the APAC's leading asset disposition program that allows clients to receive "Carbon Offset" in exchange for their end-of-life IT assets, and moving one step closer to "Carbon Neutral" with our verified "Carbon Offset" to compensate their carbon emission.

How do "Carbon Offset" is generated by ITAD
By collecting, refurbishing, reselling, and recycling end-of-life technology, the reuse and recycling program reduces the need for new technology and the carbon dioxide emissions associated with the production and manufacturing of new technology (e.g., extracting of raw materials, manufacturing, shipping, etc.). The entire refurbishment, resale, and recycling process is documented.
How do I know my "Carbon Offset" are creditable in HK?
The program's "Carbon Offset" are calculated with reference to the international standard ISO 14064 and other academic literatures. Certificates and report will be issued based on the calculation and they will be verified by an independent third party - Hong Kong Quality Assurance Agency on an annual basis in order to assure accuracy and credibility.
How can I achieve Carbon Neutral with "Carbon Offset"?
Carbon Neutral refers to a party's achievement of a balance between the amount of carbon it emits and the carbon emissions it offsets. Our "Carbon Offset" are voluntary based, which many companies use worldwide to help reduce their overall carbon footprint. Only compliant carbon credits can be used in the cap and trade program. By providing computer recycling services and "Carbon Offset" projects for companies in Hong Kong, we support the achievement of Carbon Neutral for the industry.


Secure Data Destruction
Technology is evolving rapidly, simple data erasure is recoverable and generally not secured. When your sensitive digital data becomes obsolete, it has to be destroyed properly and completely. EcoSage offers onsite data erasure and storage media destruction services at your facility or off-site at our 7/24 security-controlled warehouse.


Chain of Custody
Chain of Custody controls ensure all assets are securely managed and tracked through each step of the ITAD process. As a computer recycling company hk, EcoSage takes care of your IT asset disposition processes by logging the evidences such as paper trails and photo records in our ERP system, in compliance with your company policies and regulations.

Depending on your needs, this may include the following documents:
Identification and scanning of all necessary serial numbers for tracking purposes;


A recording of the time of disposition, and the method of disposition;

Identification of the individuals executing the procedure;

A video recording of the process;

A signed Certificate of Destruction proving compliance with relevant regulations.


Decommission & Asset Removal
Onsite hardware decommissions and serialized audits for office and data centre environments are performed by our trained technicians.


ASSET TRACKING
EcoSage provides transparent tracking for every asset. Once the assets arrive at our processing centre, they are audited and monitored throughout the disposition process. Storage media that weren't erased, degaussed or compacted at the client location are sanitized during processing. You may view processing milestones for your assets at any time by logging into our client portal, as well as processing reports once processing is complete.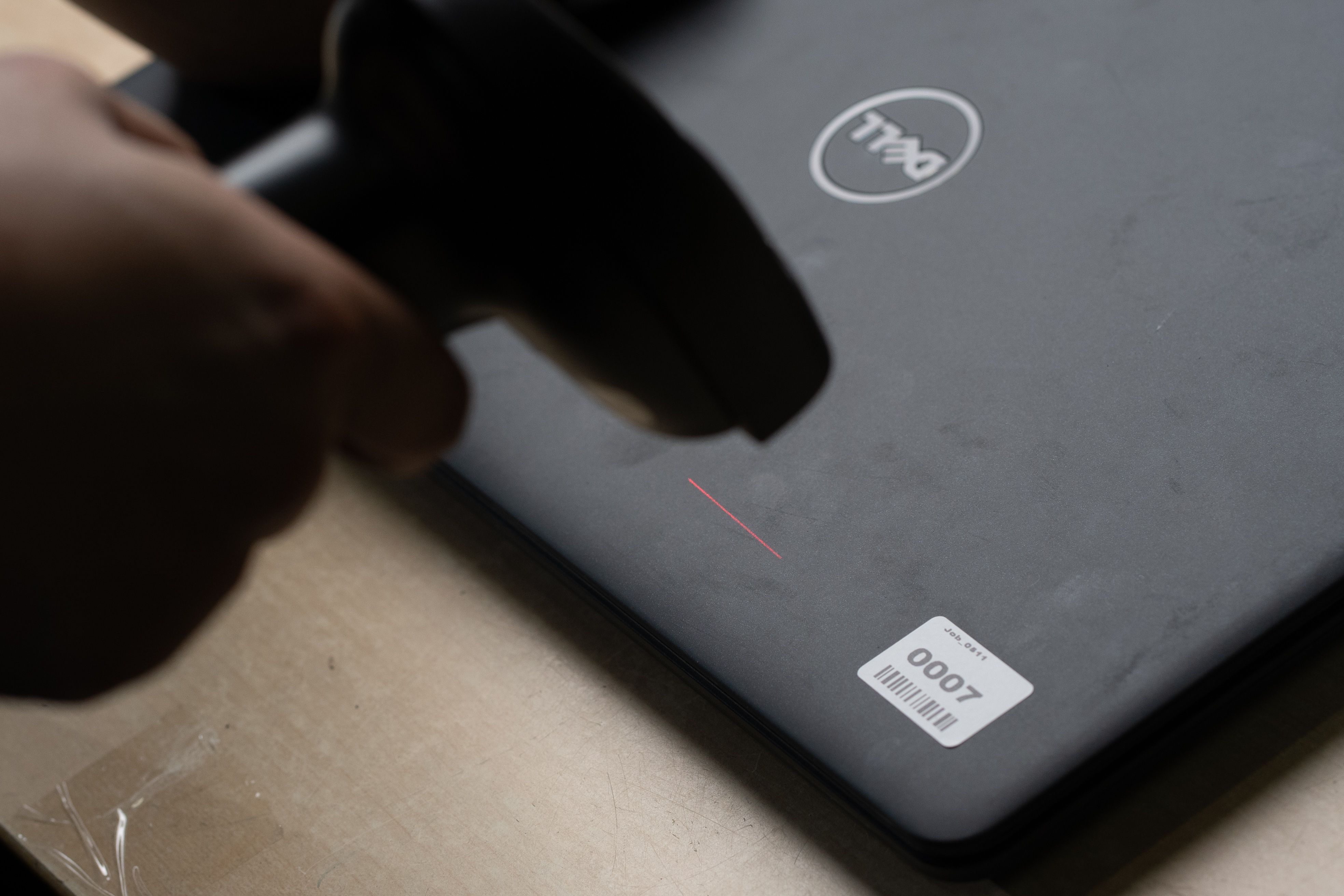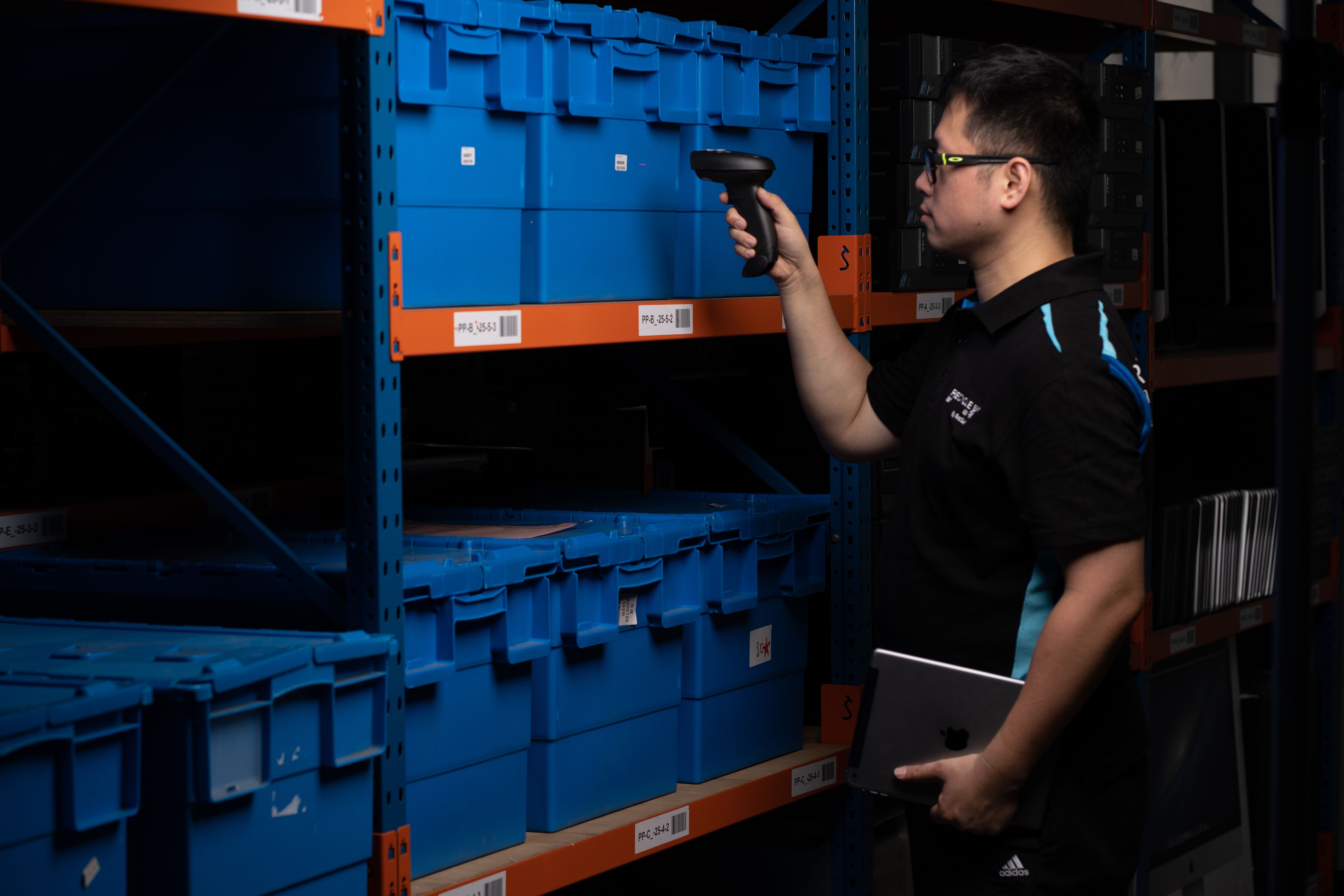 REFURBISH, REPAIR, RE-MARKET
Assets that have residual market value are tested, graded and refurbished for resale, and their values will recover a portion of your disposition cost. EcoSage resells functional assets via a variety of retail, direct and wholesale channels for maximum value recovery.



E-Waste & CoMPUTER RECYCLING RECYCLING
EcoSage recycles assets that no longer have residual value. All drives and other data-bearing devices are shredded or destroyed to ensure complete data destruction. Our e-waste and computer recycling processes for companies in Hong Kong and the APAC region are compliant with local and international regulations surrounding e-waste handling and certified to the highest environmental standards.
Contact us now!
Contact us now to get more information.